Er zijn nog mensen die zo veelzijdig zijn dat ze gerust universeel genoemd kunnen worden. Gino d' Ignazio, natuurlijk een Italiaan, is er zo een. Hij is gefascineerd door vliegtuigen, de techniek erachter, muziek, design, fotografie, kunst en ambacht. Een breed, uitnodigend profiel alle kanten op gaat. Vooral in de lucht.
Gino d' Ignazio alias Gizio is ondenkbaar zonder pen en papier. Als kind tekende hij al constant de pagina's onder de tekst van zijn schoolboeken en raakte gefascineerd door het grappige resultaat wanneer hij al doorbladerend een complete cartoon tevoorschijn kon toveren. Hij was idolaat van vliegtuigen en zat dan ook drie jaar op de luchtvaartschool voordat hij toch terugkeerde naar zijn echte liefde, kunst en design. Sinds begin jaren tachtig focuste......... 01-04-2008


La verdad es que el término "coche" no se ajusta del todo a este medio de transporte volador perteneciente a la serie Cell Craft , que más bien parece un aeroplano deportivo . El G440 es una de la invenciones de Gino d'Ignazio Gizio , un piloto de helicópteros reconvertido a diseñador de vehículos futuristas . Cosa que, según parece, se le da bastante bien. 01-02-2008


Pingxit is a new way to instantly discover GREAT WEBSITES. Our editors search the Internet for the best websites doing the searching for you.
Here's how Pingxit works: Select a category and "PING" to explore exciting new websites. Select a number from 1 to 10 to RATE the site you are viewing. 22-01-2008


Между деревьев на вертолёте не полетаешь, и в городе можно задеть за что-то винтом. Потому изобретателей давно привлекает идея машины вертикального взлёта на основе вентиляторов (или турбин), заключённых в кольцевые обтекатели. Пока, впрочем, действительно успешных таких проектов нет. Может на этот раз повезёт? Дизайнер Джино Диньяцио Джизио (Gino d'Ignazio Gizio) задумался................... 21-01-2008


Sieres un fan de la ciencia ficción este tipo de vehículos deben ser tu sueño. Para algunos, que crecimos viendo a los Supersónicos y su fabuloso vehículo, y que hablábamos del año 2000 como si para ese entonces fueramos a volar para ir al supermercado, ya vimos pasar los años y ese futuro soñado nunca llegó......21-12-2007


Jetsons dream is still alive, thanks to a few dedicated souls like the Italian stallion Gino d'Ignazio. He has conceptualized flying cars in the past to much acclaim; G420 (flying-sportscar) and the G416ef anyone! And it looks like he's not exhausted out of ideas as yet. 21-12-2007


For the past century, men have been dreaming of flying cars. Many attempts have been made to make the complexity of flight simple and user friendly. Cell Craft thinks that it may hold the answer with its G440. 21-12-2007


Вот уже почти как восемь лет мы живём в Двадцать первом веке, но до сих пор не пользуемся летающими автомобилями. Позор, одним словом... Хотя, быть может, не всё так и плохо. Например, некоторые учёные, такие как Пол Моллер (Paul Moller) продолжают разрабатывать


Italian designer Gino d'Ignazio Gizio takes pride in designing vehicles that believe in taking you places pronto. His earlier endeavors, the G420 "flying-sportscar" and the G416ef have found much respect in the past. Though most people rue that flying cars haven't evolved as much, it's the spirit of designers like Gino that keeps the hope alive....19-12-2007


Torniamo a parlare di auto volanti con il concept di un nostro connazionale, il designer italiano Gino d'Ignazio "Gizio", che è stato chiamato CellCraft G440 "flying-sportscar": si tratta di un'auto sportiva con la predisposizione al volo. 19-12-2007


An Italian helicopter pilot and designer has created a flying sport scar for commercial use. The concept car can be flown horizontally and allows vertical drop-off landing and hovering.Italy's Gino d'Ignazio Gizio wanted to create a flying car similar to Dr. Paul Moller's M400 Skycar, but he wanted the car to be drivable by anyone, with simple controls. 19-12-2007


Дизайнер Джино Диньяцио Джизио (Gino d'Ignazio Gizio) задумался над проектированием летающих машин много лет назад, когда получил лицензию пилота вертолёта и заболел небом.......18-12-2007


December 14, 2007 Nearly eight years into the 21st century and we still don't have flying cars… frankly, it's disgraceful. No point complaining about it though - while Dr. Paul Moller continues development of the intriguing and exciting M400 Skycar , others around the world are also working to turn the cogs that will set the personal flight revolution in motion. One of them is Italian Gino d'Ignazio Gizio, a helicopter pilot and designer.......18-12.2007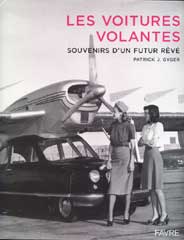 A book extraordinarily written, which tells in romantic way the history of flying cars, it explain to the reader the ingenuous attempt that involved many to dream such machines , the imagination , but also the constant insistence of a endless searching for the engineering key looking for a solution straight to the success that soon or later will take to a final project for a compact vehicle like a car capable to fly like an airplane , in this book you will read about memories in some way the to-day's and past flying cars.
The book contains some of the beautiful illustrated pasted flying cars , but it is also so narrative through texts wherever history of fantastic flying cars; It is recommend to who has become passionate about the world of artificial flight, you must keep it . French language, editions FAVRE.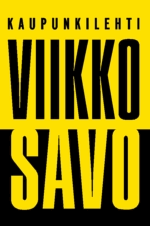 Jos olet nähnyt elokuvan Lentäjä, tiedät ehkä mitä Gino d'Ignazion mielessä liikkuu. Hän lienee yksi tämän päivän Lentäjistä. Italialainen d'Ignazio käväisi Kuopiossa ihastelemassa suomalaista räntäsadetta ja esitteli samalla projektejaan, joiden toivoo saavan kannatusta suomalaisten rahoittajien keskuudessa...........03-12-2005


Il futuro è tutto nel verticale: Si chiama CELL CRAFT il progetto di Gino d''Ignazio esperto di volo verticale, e potrebbe rappresentare il velivolo del futuro per tutti "Un gioiello " dice d'Ignazio "specie per i sistemi informatici che rappresentano il 50 per cento del suo valore tecnologico......19-MAR-2005


The Cell Craft isn't a flying car, technically speaking, but a new entry in the urban vertical takeoff and landing (VTOL) movement (if you want to call a couple of prototypes a movement). Italian engineer and helicopter pilot, Gino d'Ignazio Gizio (meaning: "man of much leisure time")..............JAN-20.2005


Nella puntata dell'8 Marzo 2004 è stato dedicato un servizio dedicato al sito www.gizio.it dove è straordinariamente illustrato nei dettagli il progetto di un nuovo velivolo che potrebbe sostituire gli elicotteri di oggi. Il designer gino d'Ignazio lavora da anni a progetti simili ma il CELL CRAFT sarebbe unico nel suo genere......08-MAR-2004


Si chiama Cell Craft il velivolo tutto italiano che, in un futuro non troppo lontano, manderà in pensione i normali elicotteri. Più simile ad un auto sportiva che ad un aereo, il mezzo si muove agilmente e può sfiorare velocità che soltanto gli aerei possono raggiungere..............12-FEB-2004